There are already enough words on the internet.
One of my favorite movies (PURE COUNTRY!!!) has a scene with a grandpa explaining why no one in his family talked during breakfast. Basically everyone knows everything and nothing is gained from people yapping their gums all the time. No reason to state the obvious.
This week we could talk about over-reaction vegas lines and or teams getting value. But I don't have the time and you don't care more than likely. You are here for picks and I have them hot'n'fresh from the oven below. Sure you could follow other people's picks who have a lot more notoriety, but why? If I lose you money you can yell at me on twitter @bryan_CTP and we can work through why I'm an idiot together.
Good luck this week amigos..
On to the games!
NFL
PITTSBURGH/BALTIMORE UNDER 45 –I hope the Steelers win 44-0, the Ravens franchise disintegrates, front office fired and everyone in the stands wearing a Ray Rice jersey catches the stomach flu simultaneously after discovering sugar was poured into their gas tanks.
CLEVELAND +7 vs. Saints – Stop me if you've heard this one before. Man walks into bar. Sits down and bets against New Orleans on the road. Wins money. Leaves with hottest girl there. The End.
NEW ENGLAND -3 vs. Vikings – In what should be a trap game ends up being exactly what you thought. New England isn't starting 2-0 and has been straight cash after a loss then going on the road throughout the years. Don't go re-inventing the poptart.
NEW YORK JETS +9.5 vs. Packers – Lot of fancy trends at work here say take the Jets and I love fancy. Reminds me of when I used to wear braided leather belts in jr. high. Until the Packers show they can stop the run I can't trust them at a high number.
CHICAGO +7 vs.49ers – Don't have reason behind this pick, but it will cover. Remember – you lose 100% of the bets you don't make involving Jay Cutler.
OAKLAND +3 vs.Texans – I'm not ready to live in a world where the Texans are favored on the road just yet. They beat a bad team at home last week. I'm going with they can't beat a bad team away from home this week. Or can't beat two bad teams in a row. Whatever you want.
PHILADELPHIA +3 vs. Colts – I don't think the Colts are very good. Can't run, defense is suspect doesn't equal the lofty post-season expectations I've seen from them. Think the Eagles are a better team with a smarter coach.
Ray Rice was cut by the Ravens yesterday (you already know the story, so I won't go into here in a fantasy football column), which was something we alluded to here several months ago.
Rice already was suspended the first two weeks of the season. In his absence, Bernard Pierce was expected to fill Rice's role in the Ravens' offense. But after an early fumble, Pierce was benched and that paved the way for an old but familiar name.
Justin Forsett.
Rice's departure coupled with Pierce's shaky start certainly does not clarify the situation in Baltimore. Forsett, 29-years-old, is not the future of the running game in Baltimore. But he will be used now that he's proven to be effective in the Ravens' offense.
Pierce may still be the heir apparent, but there is another young runner on the roster whom fantasy owners should add to their radar: Rookie Lorenzo Taliaferro, who got a lot of run in the preseason.
I wouldn't add Taliaferro in shallow leagues (10 teams, 12 teams with small benches). But I would add him in deeper formats as well as long-term formats. Worth a stash.
Plenty of other names making waves this week, which figures to be a busy one of the waiver wire.
Buys
Justin Forsett, RB, Ravens
Bobby Rainey, RB, Buccaneers
Isaiah Crowell, RB, Browns
James Starks, RB, Packers (Eddie Lacy owners especially.)
Lorenzo Taliaferro, RB, Ravens
Markus Wheaton, WR, Steelers
Sells
Jake Locker, QB, Titans (I don't believe it yet. Stay healthy.)
Allen Hurns, WR, Jaguars (Let someone else overpay for him.)
Because just watching football is not enough is it.
Hardly anyone wants to be just a fan of their teams and keep up for the whole season anymore. So we devised a way to care about players instead of team by using their stats as points and playing with friends. But then that got boring as well. So now we have weekly fantasy leagues that you can compete in.
You know what's never going to get boring?
Making fat stacks on top of fat stacks of theoretical internet dollars. Nothing gets you a prime VIP seat in the club and the ladies headed your way like proclaiming that your betting account is fully loaded with make-believe cash. You know it.
The key to making money is cashing out and having a plan to cash out. Sounds simple but the majority of people who bet put money in and don't ever really think about stopping until their account is gone. It's not real money at that point. If you want an action account that you know you'll eventually lose enough that it's empty, that's fine but understand it's what you are doing. The only way to win is money management. But hey, that's not as much fun is it.
This is the fourth (I think) year of this column. I might not win every week but I win every year. Refresher – pick teams to win against the current oddsmakers lines, usually have between 5-10 a week. Win money. Be Happy.
Definitely adds the element to watching games that is currently lacking no matter how many fantasy leagues you enter or how much you want your team to win it all.
Good luck to each and everyone of you this season. I'm always available to hold your hands on twitter @bryan_CTP
On to the games!
NFL
SEATTLE -6 vs. Packers – People first look at this spread and think "oh man, with all that offense ain't no way the cheeseheads can't keep it close" while getting excited about the almost touchdown spread. Seattle is a weird place where they think mason jars are a new thing, so I'm not going against them at home until they prove me otherwise.
ATLANTA +3 vs. Saints – but tha black and gold have Drew Brees! Look, there are a few certainties in life. I don't care about news that isn't on twitter, people who prefer smooth peanut butter profile as serial killers and the Saints on the road don't deserve my greenbacks.
ST. LOUIS -4 vs. Vikings – No idea who that guy is starting QB for the Rams, but I fully expect that defense to make up for any offense ineptitude. Unlike Seattle, the Rams have the opposite of a home field advantage so I'm not counting on any help in that department.
JACKSONVILLE +10.5 vs. Eagles – Getting double digits? Check. Have a running game? Check. (please God let Toby Gerhart have a great fantasy season, thx) Have a good defense? Check. A team the average fan assumes is a dumpster fire? Check. Everything I look for in a big underdog.
CHICAGO -7 vs. Bills – Speaking of dumpster fires, I think the Bills are overrated. Even for a team that is supposed to be average. I've eaten hot dogs for lunch the past two days which means not only am I poors, but I feel like I can relate to the normal Chicago resident's daily life of processed mystery meats and overwhelming depression.
TENNESSEE +4 vs. Chiefs – You absolutely cannot give Jake Locker more than three points on the road. Absolute cardinal rule in odds-making, yet Vegas seems to be trolling the gamblers of America. I was told today I need to replace a toilet so I'm gonna let Shonne Greene and Co. buy me a new one. It's that easy.
ARIZONA -3 vs. Chargers – Can't have a MNF two-game slate and not have action on something, so here is that action. RELATED: I will be starting Carson Palmer in two fantasy leagues I waited juuuuuuuuuuuust a little too long at quarterback for this year. When the experts say wait on a quarterback they don't mean go in a coma during the draft.
Supporting St. Jude is the most charitable thing I do all year, and probably the most important thing I do all year.
Every single dollar we raise for St. Jude goes toward operating the hospital. Every. Single. Dollar.
So we need your help. We're doing a NFL Survival League in support of St. Jude. We did a similar fundraiser this past spring for March Madness, raising $75 for St. Jude in the process.

That's a nice start for our fund-raising efforts. Our goal is to raise $500 for St. Jude this year, and we already have raised $125 toward that goal.

We're going to do the same setup for the 2014 Survival League that we did for the March Madness league. $10 entry fee — five goes toward St. Jude, and the other five goes in the pot for the winner(s).

Sign up using the info/link below and, more importantly, help by spreading the word. Share on Facebook, share on Twitter, share via email.
After you pay using the the PayPal link above, you'll get an email with login information for the league.
Thanks for helping to support a great cause. Looking forward to another great football season in the process.
Previously:
World Cup Preview And Predictions
Groups D, E, And F Names To Know
ALGERIA
Who you know: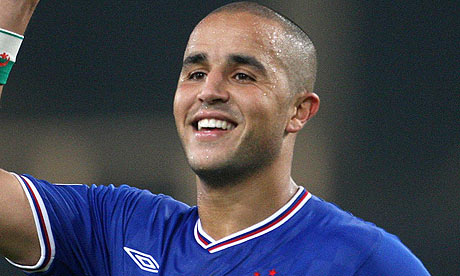 Madjid Bougherra – Algerian captain with more than twice as many international caps as anyone else on the team. Bougherra has played his club ball all across Europe and Asia, and at 31 years old, finds himself without a club for the 2014 season. Look for Bougherra to make this a statement tournament as he will have his hands full dealing with a power Belgian attack.
Who you should know:
Sofiane Feghouli – with only 20 international caps, Feghouli has made his claim to fame with Spanish club Valencia, where he has played 136 games. Feghouli is not known as a pure goal scorer, but will can create goal scoring opportunities from anywhere on the pitch. Look for Feghouli to find his way onto the stat sheet in the assist column or perhaps from a free kick or two.
Who you will know:
El Arbi Hillel Soudani – Soudani has the makings of an attacker that just likes to score goals. Having scored double-digit goals for every team he has ever played for (club and country), Soudani will look to keep adding to his goal tally.
*NabilBentaleb – mark this one as a gut call or one for the future, but this 19 year old has a talent that can't be ignored. If he is given a chance on the pitch, keep a close eye on this little large hell on wheels.
Previously:
World Cup Preview And Predictions
Groups D, E, And F Names To Know
GERMANY
Who you know:
Bastian Schweinsteiger – about as rough and tough as the come, Schweinsteiger looks to punish any opponent that dare enter his midfield. Playing in over 100 caps for Germany and over 300 for his local club team Bayern Munich, Schweinsteiger's over decade long career has made the world take notice of his talents. Dubbed the "midfield mastermind," Schweinsteiger will slice and dice his way through most opposing defenses.
Philipp Lahm – another nation team member with over 100 caps, this 30 year old German captain still looks like a young man. At only 5'7", many argue Lahm is undersized as a defender, but he utilizes his speed on the outside to punish teams that dare not respect him. Lahm's corners and crosses should find their way to awaiting heads of the imposing German attackers
Who you should know:
Mesut Ozil – logging over 100 games for Spanish powerhouse Real Madrid will certainly help a footballer appear on many peoples radar. And that's exactly what happened last year when he was scooped up by English club Arsenal in a deal which made him the most expensive German football player of all time. Ozil's presence and creativity in the midfield is hard for most defenses to match and look for Ozil to make some headlines in Brazil/
Lukas Podolski – fellow Arsenal club member for Ozil, Lukas Podolski is another well-known and well respected German midfielder. Podolski will spend his time pushing up the left sideline and will punish other teams with his booming free kicks and surgeon like precision passing.
Who you will know:
Thomas Muller – Germany has never lacked goal scoring ability and this year will be no different. Muller is one of the most deadly headers of the ball in the world and is no stranger to scoring in the World Cup. After scoring 5 goals in 2010, look for Muller to pick up back where he left off and lead the German squad in goals again
Mario Gotze – another young, talented attacking midfielder, Gotze has made the most in his limited role with German club Bayern Munich. Always seeming to find the ball at his foot inside the box, Gotze has lighting quicks speed and finishing capabilities.
Playing a little catch-up this morning in advance of today's matches.
Previously:
World Cup Preview And Predictions
COSTA RICA
Who you know:
Bryan Ruiz – captain, 2nd most international caps, and 2nd most international goals bring Ruiz to the forefront of Costa Rican soccer.  Of course, playing on clubs such as England's Fulham and the Netherland's PSV certainly doesn't hurt his chances of being the go to guy for this up and coming squad
Who you should know:
Celso Borges – the rock in the middle of the Costa Rican midfield, Borges will look to provide stability to both the attack and defense. Having gained most of his international fame while on the U-17 (under 17 years old) national team for Costa Rica, Borges failed to capitalize on that momentum and turn it into a booming career. Borges remains a solid player and will be heavily leaned on if Costa Rica hopes to advance out of this extremely challenging group
Who you will know:
Joel Campbell – the youngest Costa Rican to make to the journey to Brazil, Campbell shows plenty of promise as a 21 year old. He was called up to England's Arsenal club at only 19, but has spent most of his club career on loan throughout Europe. His most recent stop at Olympiacos produced his best year by far while playing in 32 games and scoring 8 goals. It's Campbell's international career which shows the most hope scoring almost 10 goals each for his U17, U20 and current senior Costa Rican teams.
ENGLAND
England will also receive 2 players per category, not that they are on the same level as Spain, Brazil, et al, but rather because the Barclay's Premier League (which boast almost all of these lads) is the most watched League in the world.
Who you know: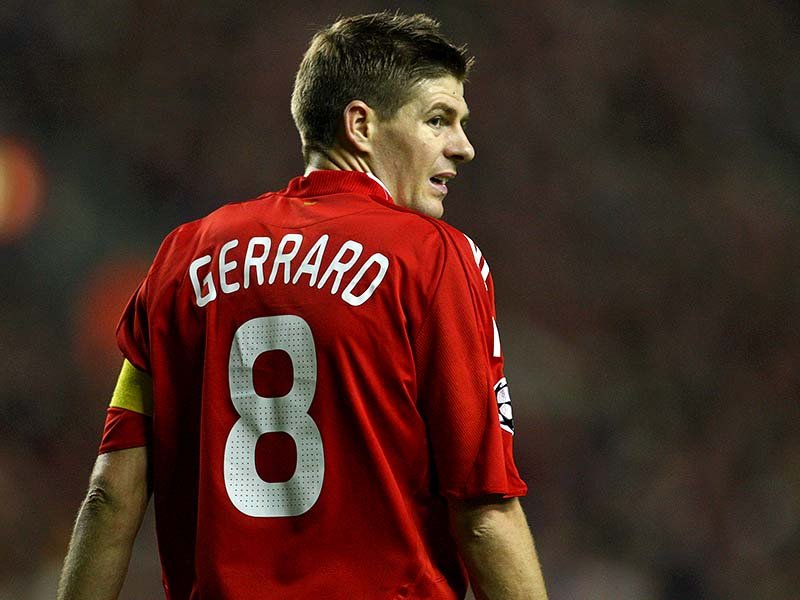 Steven Gerrard – the ageless wonder, Stevie G captains both the English national team as well as England's club team Liverpool. The heart and soul of the midfield, Gerrard is looking to lead his squad to the ever elusive World Cup title. England is getting younger, but even though he is 34, Stevie G plays with the passion of a 20 year old. Wherever England hopes to go this World Cup, Gerrard will be the one leading them there, proving that You'll Never Walk Alone.
Previously:
World Cup Preview And Predictions
Group C
COLOMBIA
Who you know:
Radamel Falcao- one could argue that this is most devastating injury for any country leading up to the World Cup. Sure there are better players around the world, but the drop off from Falcao to his Colombian counterparts is devastating. Let's face it: the only Colombians you have ever heard of are Juan Valdez and Pablo Escobar and while both offer their own unique "pick-me-ups," neither can help Colombia reach the World Cup finals. Will Colombia advance past the group stage? Absolutely. Their 1st knockout stage match against England/Italy/Uruguay will mark the end of the line,
Who you should know:
Teofilo Guiterrez- having scored almost twice as many international goals as his remaining Colombian footballers, Guiterrez has proven his ability to rise to the occasion. His number will be called upon early and often and must prove that he can replace the attacking void left by Falcao.
Who you will know:
Jackson Martinez- Mark this as a "gut call," but Colombia will have to score if they want to advance. There is no question that their defense is supremely talented and will keep them in most of the games they play. Someone will have to present a threat to opposing defenses and Martinez will be your man. Porto (Portugal) has produced some amazing players from their club (see Colombian striker Falcao) and a betting man should not feel hesitant to let his money ride on Martinez becoming the next B.M.O.C.
GREECE
Who you know:
Giorgos Karagounis – being the most capped player in the history of the Greece national team (135 to be exact), Karagounis has led an impressive club and international career. After superb 5 years at the local Grecian club Panathinaikos, Kara most recently spent time at England's Fulham. At 37 years old and currently unsigned by any club, Kara will most likely bid adieu to the football world at the end of this Cup run.
Brazil won its opening match of the World Cup yesterday 3-1 despite an own goal that gave Croatia the early lead, and the World Cup was off and running.
Big day today, with three games on tap — including Spain and The Netherlands.
Preview of each group, and predictions, are below.
By: Lucas Cole
Group A
Brazil (Manager: Luiz Felipe Scolari; Projected Formation: 4-3-3)
For decades, Brazil has been known for its free-flowing style in attack; this World Cup cycle, Brazil relies on a back line that is arguably the best in the world.  Centerback and captain Thiago Silva, one of the best defenders in the world, is the rock in the back, and fullbacks Dani Alves and Marcelo are dangerous going forward.  Defensive midfielder Luis Gustavo is one of the most underrated players in the world, and his work rate in front of the back four allows the forwards for Brazil to concentrate on attacking.  Striker Fred's breakout form has continued during recent friendlies, and the dangers caused by Neymar freely roaming the flanks are well-documented.  Oscar, the playmaking midfielder, is the most important player of the tournament for Brazil.  If Oscar's on form and cutting through defenses with creative passes and runs, Brazil will build leads for its top-notch defense to protect.  If Oscar struggles and Brazil can't break down opposing defenses in the final third, right wing Hulk and his teammates can become too enamored with taking shots from distance, making an already-challenging path to the finals nearly impossible.
Croatia (Manager: Niko Kovac; Projected Formation: 4-4-2)
    After a third-place finish at the 1998 World Cup, Croatia failed to escape the group stage in 2002 and 2006, then failed to qualify for South Africa 2010.  The Croatians are back, however, and they have enough attacking talent to pose a real threat to return to the knockout rounds.  Up front, Mario Mandzukic's heading ability poses a major threat.  He's not a one-trick pony, though, as he works hard in defense and is dynamic with the ball at his feet.  Behind Mandzukic is the most dangerous aspect of this Croatian team: the midfield.  Luka Modric, the best player on the team, is a dribbling and passing wizard, capable of creating offense out of nothing.  He can be useful defensively as well, if not always reliable.  Ivan Perisic and Ivan Rakitic are both threats to create chances at any moment, with experience playing at big clubs in giant leagues (Borussia Dortmund and Wolfsburg, and Sevilla, respectively), but it remains to be seen if they can hold up defensively for an entire match against some of the better competition.  The defense is full of lesser-known players, but Darijo Srna is the captain and leader in the back.  Against some of the better teams, such as Brazil in the opening match, the midfield may have to sacrifice some of its attacking tendency to help prevent goals.  If Croatia is able to create a goal or two off of counterattacks in those games, it could play the role of spoiler against a team or two that's considered a contender.
Mexico (Manager: Miguel Herrera; Projected Formation: 5-3-2)
    The loss of midfielder Luis Montes in a friendly leading up to the World Cup to a broken leg certainly stings Mexico's chances of escaping the group stage, as Montes was the squad's leading scorer during qualification.  If they are to make up for the loss of Montes, Mexico will need Manchester United striker Javier Hernandez to rediscover his form of past years that established him as a star.  Giovani dos Santos will join him in attack and is perhaps the most skilled player on the team.  Midfielder Andres Guardado offers pace and skill on the left flank, while centerback Rafael Marquez is now 35 but offers experience in the back, as well as an aerial threat on set pieces.  Midfielder Hector Herrera is a name to watch, and the rest of the squad is made up of players from Liga MX who don't offer the same name recognition but have been Mexico's most consistent and reliable players throughout an unusually tenuous qualifying campaign.  If this team can find a way to click, the talent and skill is there to make a run and escape the group stage.
Cameroon (Manager: Volker Finke; Projected Formation: 4-3-3)
    Cameroon is in a transitional phase that sees its top players, for the most part, before or beyond their primes.  Striker Samuel Eto'o has had a long and celebrated career, playing at several top clubs in Europe, but has seen his form decline as he's aged.  Cameroon's captain, Eto'o is now 33 years old and, along with winger Pierre Webo (32), provides something to think about for opposing defenses, if not striking the same fear into them he has in the past.  Barcelona's Alexandre Song and Sevilla's Stephane Mbia provides Cameroon with a solid, if unspectacular, duo in the midfield, and Nicolas N'Koulou and Joel Matip form one of the tournament's most talented partnerships in central defense.  N'Koulou and Matip are still probably a cycle away from their primes, however, and can be given trouble by some of the more experienced attacking players.  The defensive unit does have talent, so Cameroon could prove tough to score on; however, a lot would have to break right for the Cameroonians to progress past the group stage. 

Group A Overview
    The host nation is the odds-on favorite to hoist the trophy at the end of the tournament, but the pressure of winning a sixth world title on home soil could catch up to a squad still littered with young players.  If the 2013 Confederations Cup, also hosted by Brazil, is any indication, these Brazilians won't be rattled.  Brazil put on a show for its fans last summer, solidifying its status as the team to beat this year.  The path to the championship is arguably more difficult for members of Group A than any other group, but expect Brazil's sensational ability to pressure defensively, combined with its irresistible individual creativity and skill in attack, to comfortably advance through the group stage.  
    While the Brazilians are the heavy favorites to win Group A, second place is up for grabs.  Croatia's individual talent and ability to create chances makes it the favorite to advance past the group stage, but Mexico and Cameroon both pose threats to steal points and find themselves through to the knockout rounds.  
Projected final standings:
1. Brazil
2. Croatia
3. Mexico
4. Cameroon
Group B
Spain (Manager: Vicente del Bosque; Projected Formation: 4-3-3)
    The defending world champions entered the 2013 Confederations Cup, held in Brazil, as the favorites.  The Spanish team seemed invincible, having gone five years without suffering a loss in a meaningful match, until being dismantled 3-0 in the final by the hosts.  
See Group A from earlier.
Group B
AUSTRALIA
Who you know:
Tim Cahill- an ageless wonder and 34 years old, Cahill currently plays stateside with New York's Red Bulls. It almost seems like this is Cahill's farewell tour, but he was known to do some serious damage during his 8 years at England's Everton club team. Cahill's international career has also been quite impressive while scoring 32 goals in 69 appearances with the Socceroos
Who you should know:
Mark Bresciano- 2 months Cahill's younger, but 5 international caps his elder, Marco has is making his 3rd World Cup appearance for the boys from down under. Marco has climbed the ranks from Australia's Under-17 squad and competed extensively in Italy's Serie A league.
Who you will know:
Mile Jedinak- captaining both the Australian nation team and his English club Crystal Palace, Jedinak is the bridge between the young core of Socceroos and its aging starters. With many miles still in the tank, Jedinak helped Crystal Palace promote to the Barclay's Premier League after the 2012-13 season and led his squad to a middle table finish in 2013-14.
CHILE
Who you know:
Alexis Sanchez- it's hard to think about Chilean football and not think of Sanchez's contributions over the past 8 years. A goal scoring machine, Sanchez caught the ever insightful eye of Spain's Barcelona. While leading an impressive stint at Barcelona, Sanchez will have to get in line for media time at Barca behind the likes of Argentina's Lionel Messi.
Who you should know:
Artulo Vidal- nicknamed the Warrior, Vidal may just be the best, but least known footballer in the world. Starting for Italy's Juventus (loving known as the Old Lady), Arturo wreaks havoc in the midfield. Vidal will be the key to helping Chile defeat it's fellow Group B giants in Spain and the Netherlands.
Who you will know:
Arturo Vidal- this may be a cheat putting him here, but I can't think of anyone who may gain more fame from helping his team advance to the knockout rounds of the World Cup. While there are many other names that may emerge from this talented roster, Vidal will be talked about around the water coolers for at least the next 4 weeks.
NETHERLANDS
Another giant of the football world which will receive 2 players per category
Who you know:
Arjen Robben – the face of the Dutch, Bayern Munich and the X-men, Robben amazes soccer fans from around the world. Ok- so maybe he is not an original X-men member, but you can't tell me he doesn't look like Professor Xavier minus the wheelchair. If there is an honor out there, Robben has helped to win it. The lone achievement Robben has not been a team member up is that elusive World Cup title and after finishing as the runner up in 2010, Robben and his left foot will look to rewrite that script.
Robin van Persie – thought of as possibly the best finisher in the world as recently as last year, van Persie arguably struggled in last year's role as the primary Man United option. van Persie is no stranger to the back of the net and there is no doubt he will be infuriating many opposing goalkeepers down in Brazil.
Who you should know:
Wesley Sneijder – with his best years behind him, yet only 30 years old, Sneijder was once one of the world's elite. Working wonders in his time at Ajax (Netherland's best football club), Real Madrid and Inter Milan, Sneijder has been around the block and back. He will no doubt deliver some jaw-dropping crosses, but seems to have lost a step in defense.
Rafael van der Vaart – unfortunately for both van der Vaart and the Netherlands, he was a late scratch from the Brazil roster. His impact and history for the national team cannet be ignored, thus earning the brief shout-out
Who you will know:
No list of the force from Holland would be complete without mentioning Nigel de Jong, Dirk Kuyt and Klaas-Jan Huntelaar, being 29, 33, and 30 years old, respectively, leaves much desire of me from mentioning them as the stars of tomorrow. While it's not just their age, it is extremely hard to envision a revitalization of their career. The biggest question mark for the entire tournament comes from the Dutch defense. Of the young core, Daley Blind is poised for the breakout. Switching between Left-back and a defensive midfielder, Blind will have opportunity, coupled with the size and talent to rise to the occasion.
SPAIN
The only team who probably deserves 3 people in each category, La Roja will be looking to defend their title and refill the World Cup with what I can only assume was an abundance of Sangria
Who you know:
Andres Iniesta – a one man wrecking crew that can cut through a defense with the skill and poise of a world class surgeon. Opposing teams will be keeping tabs on Iniesta at all points during the game. Having every tool necessary to be an elite midfielder, the only thing Iniesta needs may be a bigger trophy case.
Xavi – the yin to Iniesta's yang, Xavi is equally as talented as perhaps an ounce more deadly. Xavi gets the edge when it comes to free kicks over Iniesta, but that gap is not huge by any means. When (not if) Spain has a free kick, DO NOT leave your seat.
Who you should know:
There is no way any writer can do this section justice. While Iniesta and Xavi may separate themselves above other Spanish footballers, not only is that margin paper thin, but the next grouping is almost half a dozen deep. Names to know by position:
GK – Iker Casillas. Captain and second to none in the world at his position
Defender- Sergio Ramos & Pique. As formidable as it comes. Mighty Ducks Bash Brothers, anyone?
Midfielder- Cesc Fabergas & Xabi Alonso. Seriously… deepest midfield in the world.
Forward- Fernando Torres & David Villa. Relentless scoring from ANY angle
Who you will know:
Diego Costa – if there is one "future star" you can take to the bank, it is this guy. Leading his home club to an improbably Champions League final, only a hamstring injury was able to slow him down. It's rumored he is fully healed, and if that is the case, Spain is a lock for semi-finals or beyond. Costa will have teams salivating to pick him up once his contract with Atletico expires, or may just even buy him out as early as late July.